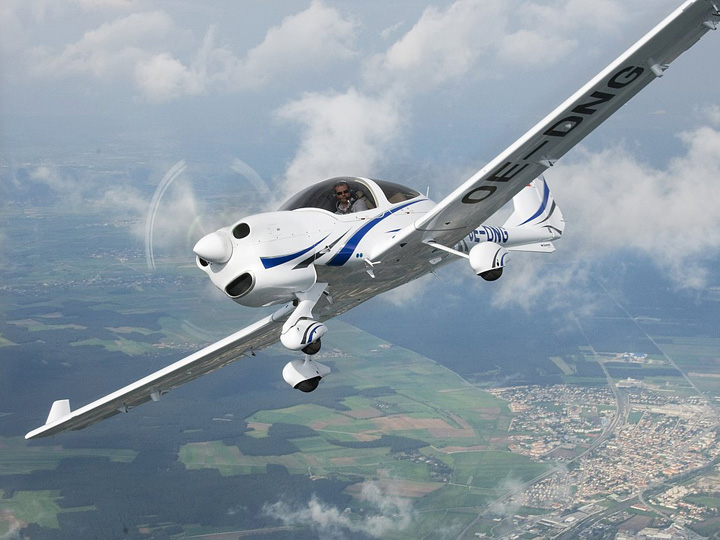 ---
Diamond DA 40 is a high-performance single-engine aircraft that is designed to provide a thrilling flying experience, while also offering comfort and convenience for the pilot and passengers. With its sleek exterior and advanced avionics, the Diamond 40 is a popular choice for pilots looking for a versatile and reliable aircraft.
Exterior:
The Diamond 40 has a length of 8.06 meters, a wingspan of 11.63 meters, and a height of 1.97 meters. Its all-composite airframe is designed for maximum strength and durability, while also being lightweight, resulting in better fuel efficiency and performance. The aircraft's distinctive design features a low wing configuration and retractable landing gear, contributing to its sleek and streamlined appearance.
Interior:
The interior of the Diamond 40 is designed for comfort and convenience, with seating for up to four passengers. The cabin is well-appointed with leather seats, air conditioning, and a state-of-the-art entertainment system. The aircraft's large windows provide excellent views and natural light, adding to the overall sense of openness and relaxation.
---
Advantages:
---
➤ Versatility and efficiency. It is suitable for a wide range of applications, including flight training, personal travel, aerial photography etc.
➤ The aircraft's composite airframe and efficient engine contribute to its low operating costs
➤ Engine choice - Austro Engine or Lycoming. Available either with a jet fuel or an AVGAS engine
➤ Advanced avionics and navigation systems ensure safety and reliability
➤ Comfortable and well-appointed cabin makes it a pleasant and enjoyable way to travel.
➤ Excellent handling characteristics and responsive controls.
---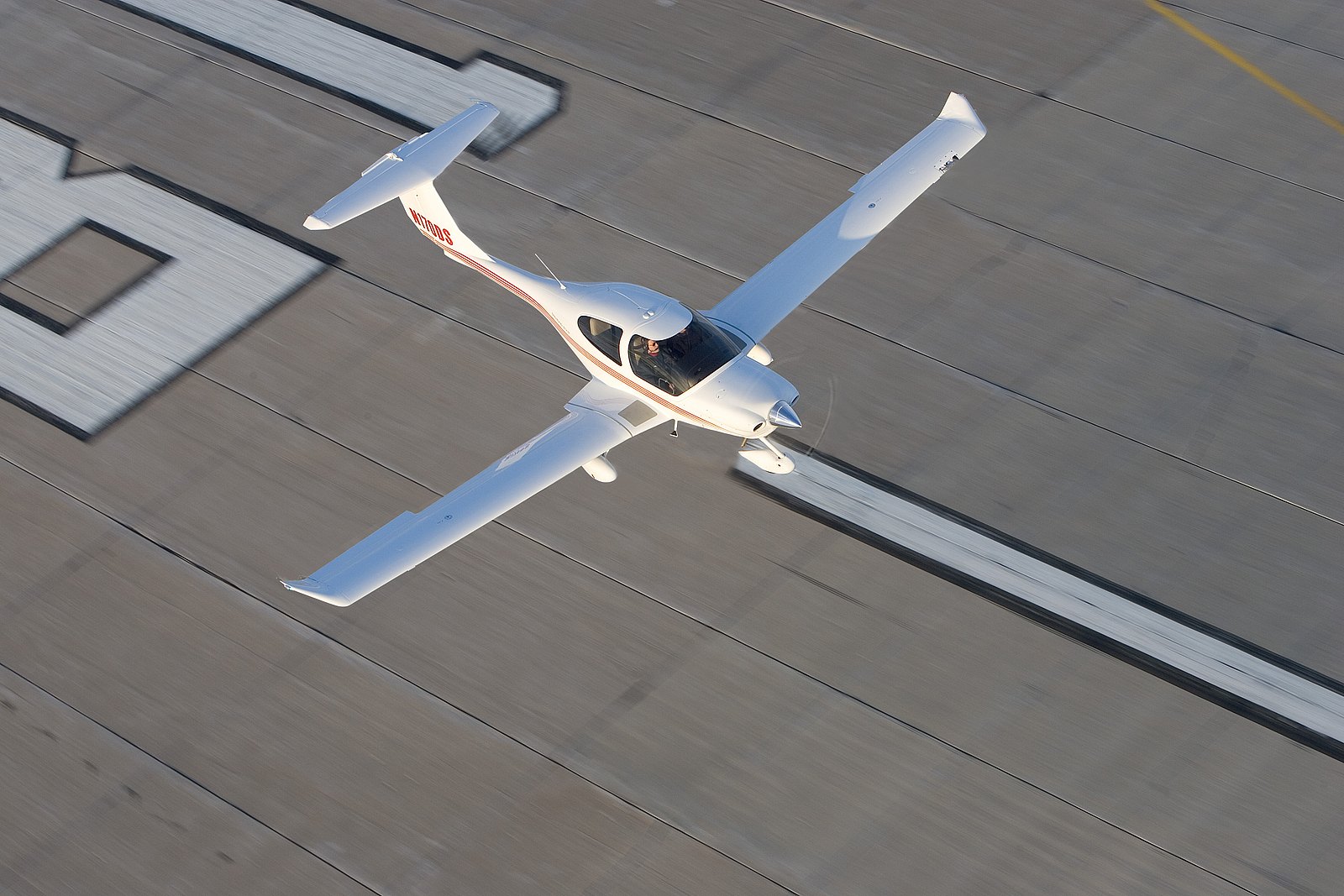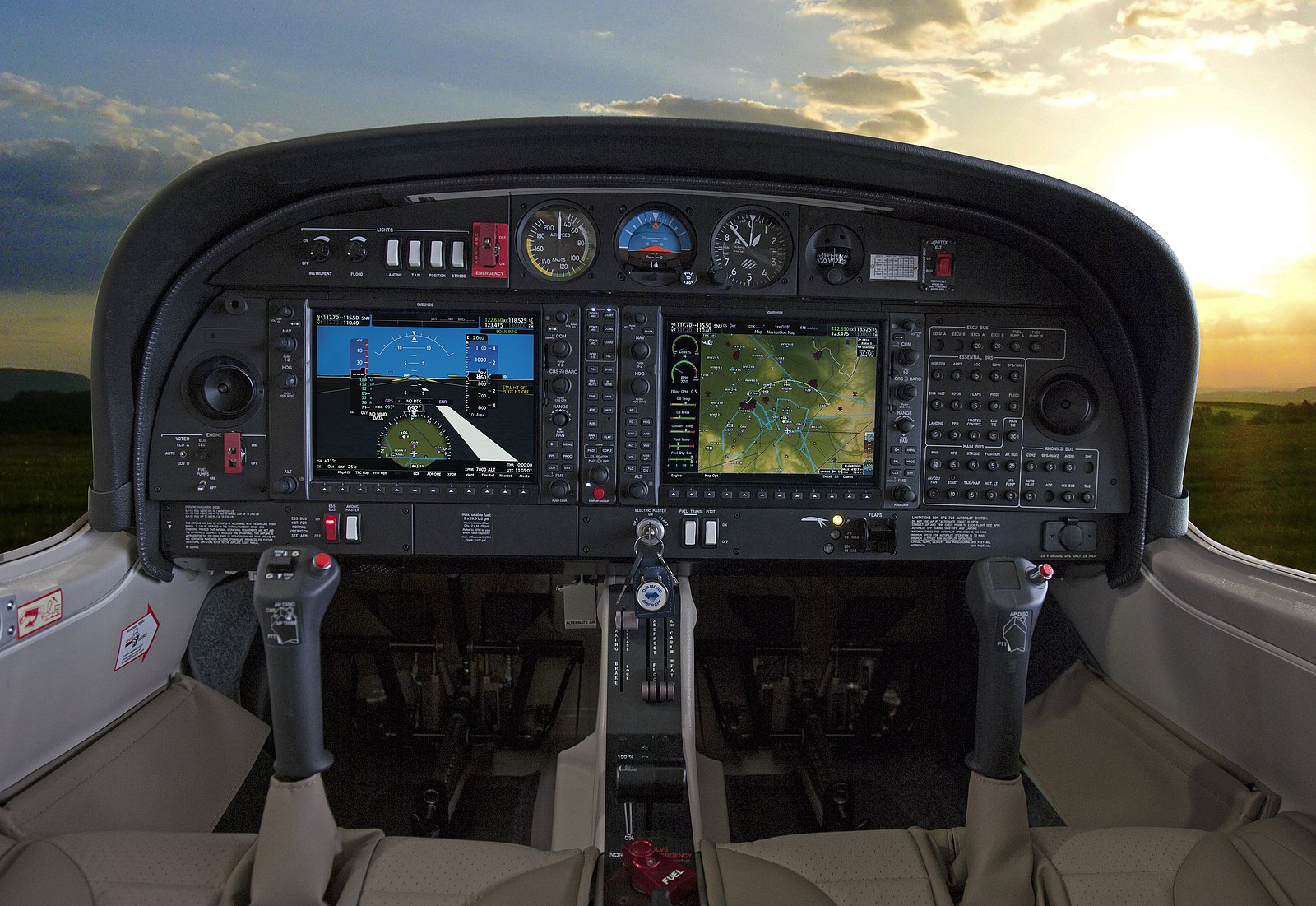 Technical Characteristics:
---
Diamond DA 40 is powered by an Austro Engine AE 300 turbocharged common-rail injected 2.0 liter diesel engine, producing 168 horsepower. The aircraft has a maximum speed of 154 knots and a range of up to 934 nautical miles, making it ideal for short to medium-haul flights. Its advanced avionics and navigation systems ensure precision control and safety, with cutting-edge features such as a Garmin G1000NXi glass cockpit, synthetic vision, and terrain awareness and warning system make it a popular choice among pilots looking for a thrilling flying experience.
---