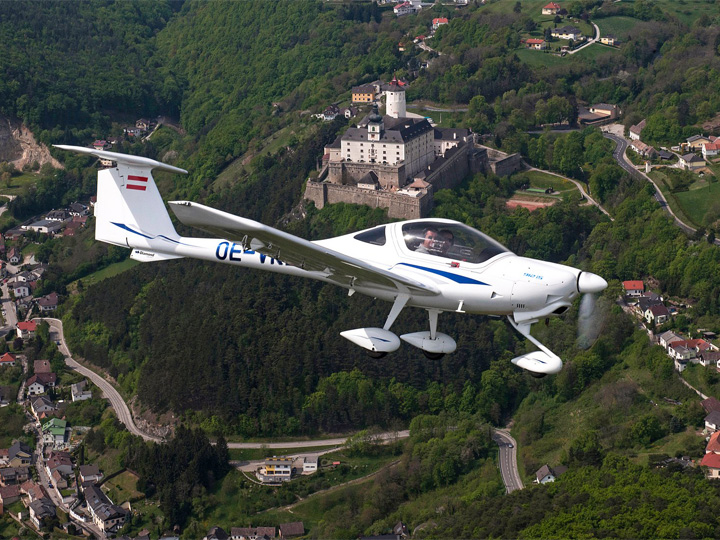 ---
Diamond DA20 is a two-seat, single-engine aircraft that is highly regarded for its exceptional design, performance, and versatility. It is commonly used for flight training, personal transportation, and recreational flying. The aircraft is renowned for its stylish and modern appearance, featuring a low-wing configuration and a composite airframe construction that combines durability and lightweight characteristics.
Exterior:
The exterior design of the Diamond DA20 is characterized by its sophisticated lines, aerodynamic shape, and contemporary aesthetics. The low-wing configuration contributes to its stability and enhanced maneuverability. The aircraft's composite airframe, made from advanced materials, provides durability and structural strength while minimizing weight. The large canopy and well-positioned windows offer excellent visibility for both the pilot and passenger, ensuring a panoramic view of the surroundings during flight. The sturdy landing gear ensures smooth landings even on challenging runways.
Interior:
The interior of the Diamond DA20 is designed to provide comfort, functionality, and a conducive learning environment for pilots and passengers. The spacious cabin features a side-by-side seating arrangement, allowing for comfortable and interactive experiences between the pilot and co-pilot or passenger. The seats are ergonomic and well-padded ensuring a comfortable flying experience even during long flights. The large canopy and strategically positioned windows offer ample natural light and enhance the feeling of space inside the cabin. The cockpit is equipped with modern avionics and instruments, providing the pilot with accurate flight data and navigation information.
---
Advantages:
---
➤ Performance: Diamond DA20 offers impressive performance capabilities. It is powered by a reliable and efficient engine, providing excellent speed, climb rates, and range. The aircraft's aerodynamic design minimizes drag and allows for precise control, contributing to a smooth and enjoyable flying experience.
➤ Available in two engine variants. Choose between a Bombardier Rotax 912 iS3c Sport with 100 HP (DA20i Katana) and a fuel injected 125 hp Continental Motors IO-240 (DA20-C1 airplane).
➤ Safety: DA20 prioritizes safety with its robust construction and advanced safety features.
➤ Versatility: Diamond DA20 is a versatile aircraft suitable for various applications. It is commonly used for flight training due to its excellent handling characteristics and ease of operation. It is also well-suited for personal transportation, sightseeing flights, and recreational flying. The spacious cabin and ample storage capacity make it convenient for carrying passengers and cargo.
➤ Cost-effective: DA20 is known for its cost-effectiveness. It is designed to operate efficiently, consuming less fuel compared to similar aircraft. The low operating costs make it an attractive option for flight schools, training organizations, and private pilots seeking a cost-efficient flying experience.
➤ Modern Technology: DA20 incorporates modern technology and avionics. These features enhance the pilot's situational awareness, aid in precise navigation, and provide accurate real-time information, contributing to a safer and more efficient flight experience.
➤ EASA certified for Night VFR
---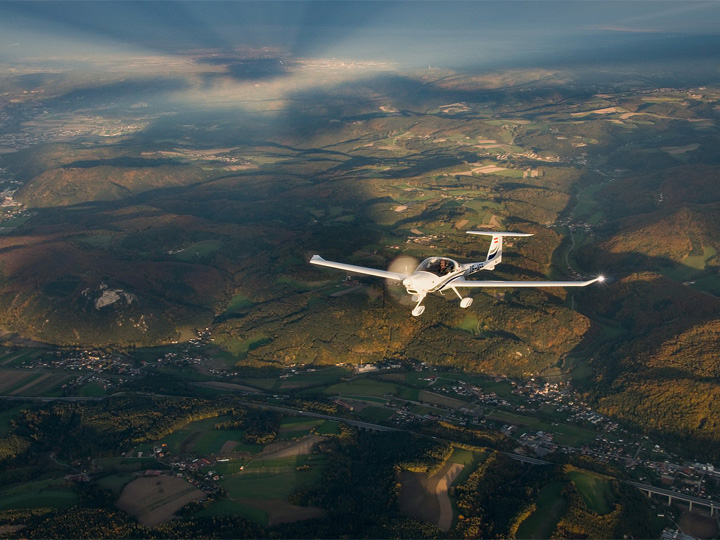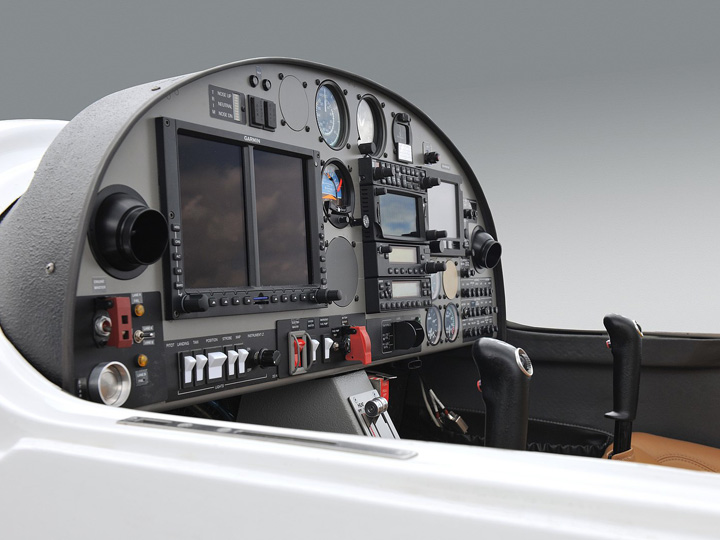 ---
In summary, the Diamond DA20 aircraft combines sleek design, advanced technology, and superior performance. Its modern exterior, comfortable interior, and notable advantages make it a popular choice for flight training, personal transportation, recreational flying etc.
---