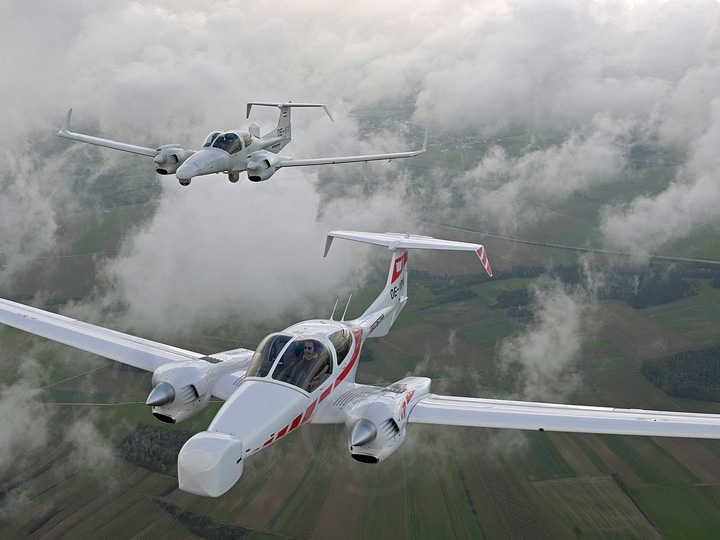 A powerful and cost-effective mission solution
---
Twin engine, four-seater DA42 MPP remote sensing platform.
Diamond Aircraft offers a range of turnkey solutions for various types of missions, from surveillance to geo survey to HD TV missions.
Additionally, Diamond is an OEM that welcomes and supports the development and certification of custom configurations to suit each customer's specific requirements.
Whatever your mission, we offer one stop shopping for structural and aerodynamic modifications, systems integration, testing and certification, to create platforms that gather and transmit the data you need.
Today well over 100 systems are operating worldwide, providing intelligence and security.
Exceptional features:
---
With the line of cost effective and efficient fixed-wing aircraft, Diamond Aircraft have taken remote sensing in a new direction.
➤ Low operating costs and minimum downtime: lowest fuel consumption, ultra-long endurance, overnight on-site maintenance for engines and airframe, worldwide support and service centre network, unlimited life time for all composite components;
➤ Low noise and IR Features (mat grey or belly surveillance painting, on-top exhaust system) makes it virtually undetectable;
➤ Powerful jet-fuel engines from Austro Engine ensure worldwide fuel availibility and operability, exception "Hot and High" performance, lowest fuel consumption due to a direct fuel injection system with state-of-the-art engine management (EECU);
➤ Safety features and tomorrow's technology: All weather capability day and night (certified icing protection), Garmin G1000 'Synthetic Vision' feature - airliner standard, fully integrated GFC700 autopilot reduces pilot workload/fatigue, EASA/FAA single pilot certified, damage tolerant airframe: 26 g crash tested, 10 g flight tolerance, fuel protection system, positive rate of climb at MTOM with one engine inoperative, advanced composite technologies developed by Diamond Aircraft, composite design offers high strength to weight ratio;
➤ Up to 12 hrs non-stop missions.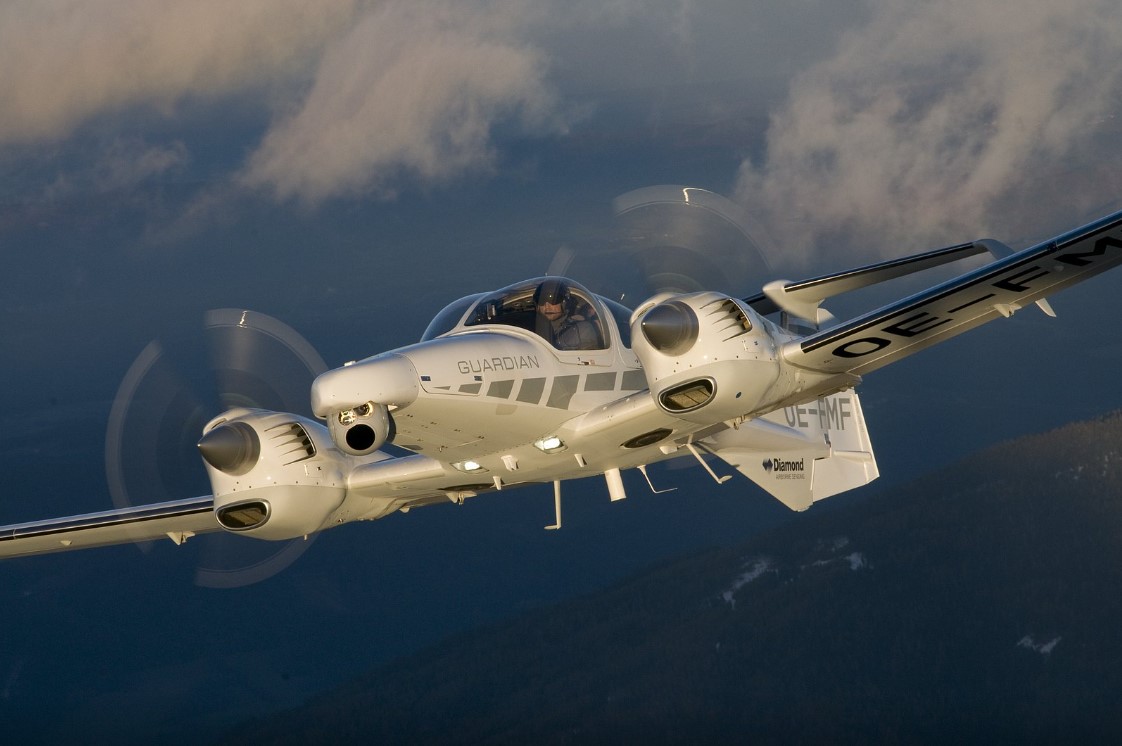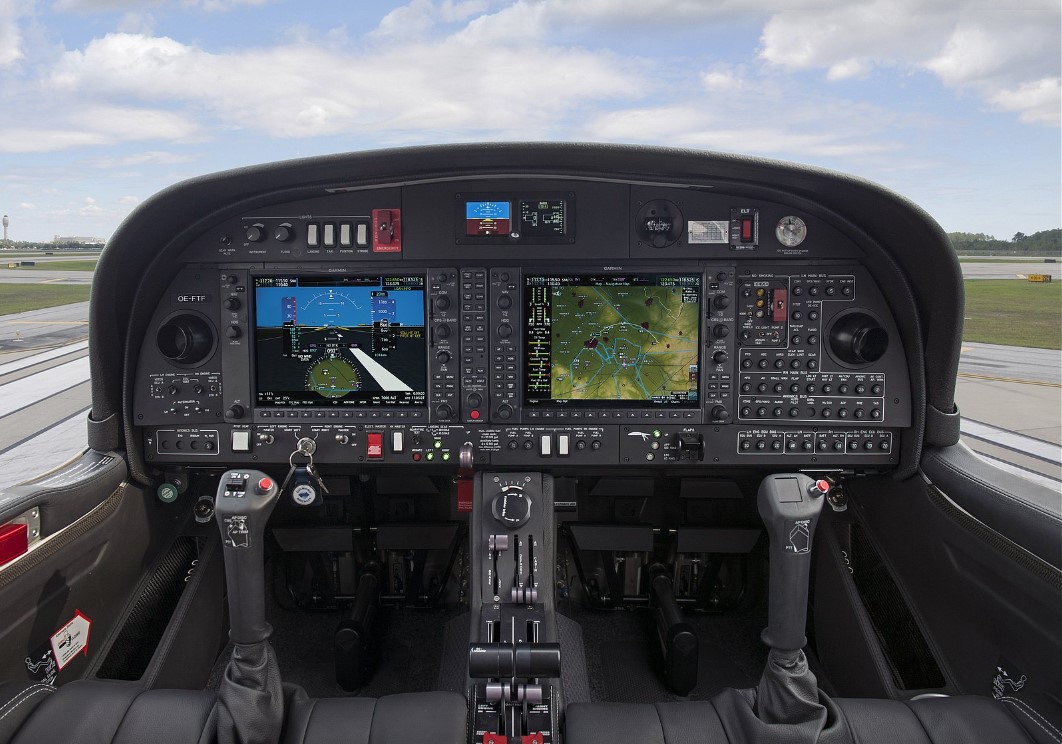 Save time and money
---
A desire for more performance, higher payload, more range and endurance, unrestricted certification and all weather capability lead Diamond to develop the DA42 MPP, Multi Purpose Platform. Powered by quiet, smooth, low fuel consumption proprietary turbocharged jetfuel piston powerplants, the DA42 MPP has the potential to perform missions simply not possible with conventional aircraft.
---