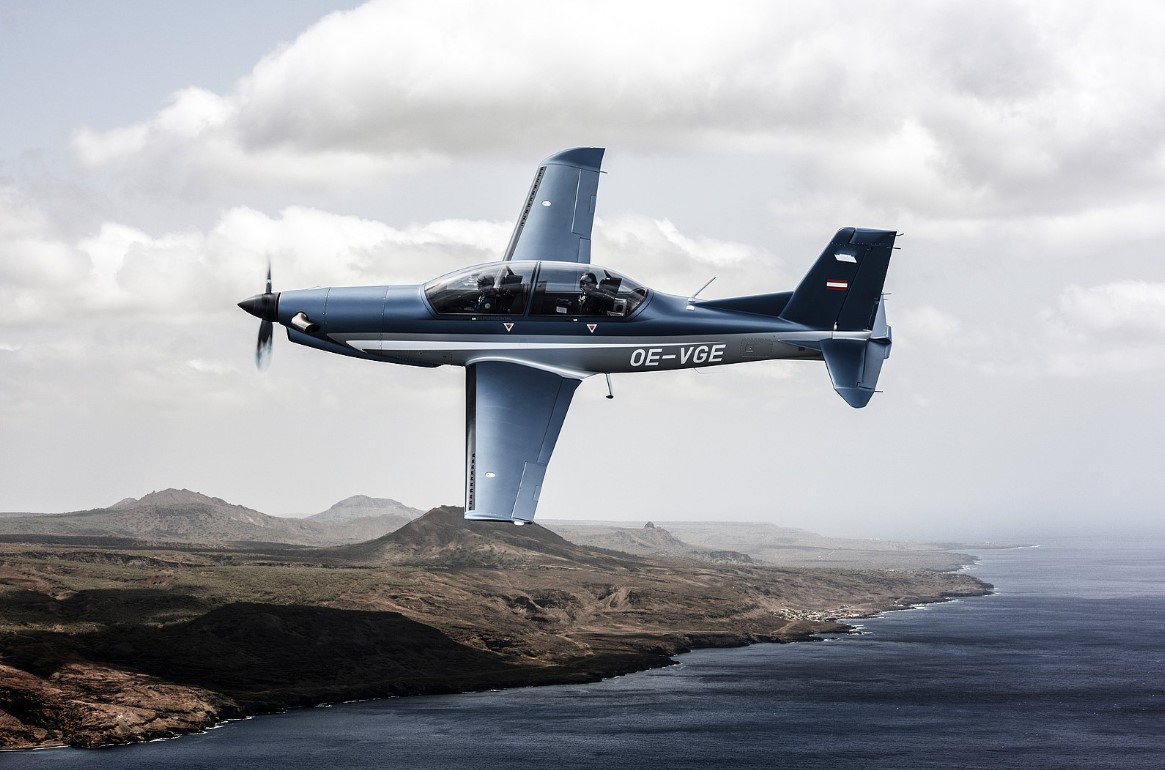 DART Aerobatic Turboprop Trainer
---
The DART-750 is a civil certified all composite aerobatic turboprop trainer in tandem seat configuration, equipped with state-of-the-art avionics and a powerful turboprop engine. Based on the DART-750, Diamond is offering a DART Basic Training Solution, comprising the aircraft, a proprietary DART FNPT II Simulator and DART CBT (Computer Based Training) experience.
---
Exceptional features:
➤ Top-notch cockpit
The DART's cockpit concept includes a real and fully independent tandem G3000 dual glass cockpit with an extraordinary surround view canopy. The Garmin G3000 dual glass cockpit features touchscreen control, 14.1-inch diagonal WXGA high-resolution cockpit displays, 5.7-inch high-resolution GTC 575, Synthetic Vision Technology, extended 16:9 width-to-height ratio.
➤ Proven propulsion system
The DART-750 is powered by the proven and certified 750 SHP PT6A-25C turboprop engine from Pratt & Whitney Canada. The engine is featuring protection systems such as torque limiter and overspeed governor. The engine drives a five blade, full feather natural composite MT propeller.
Known for its broad power range, dependability and proven performance in all flying conditions and environments, the PT6A engine family is in a class of its own having flown more than 425 million hours, building upon the experience gained within the entire Pratt & Whitney Canada fleet at over 900 million flying hours. The PT6A has seen 120 enhancements made in the past 10 years alone, and more than 50,000 engines have been produced; 25,000 of them still fly. The PT6 turboprop is the benchmark in reliability and is considered to be the most versatile turboprop engine in General Aviation, which speaks to its dependable performance in single- and twin-engine aircraft.
---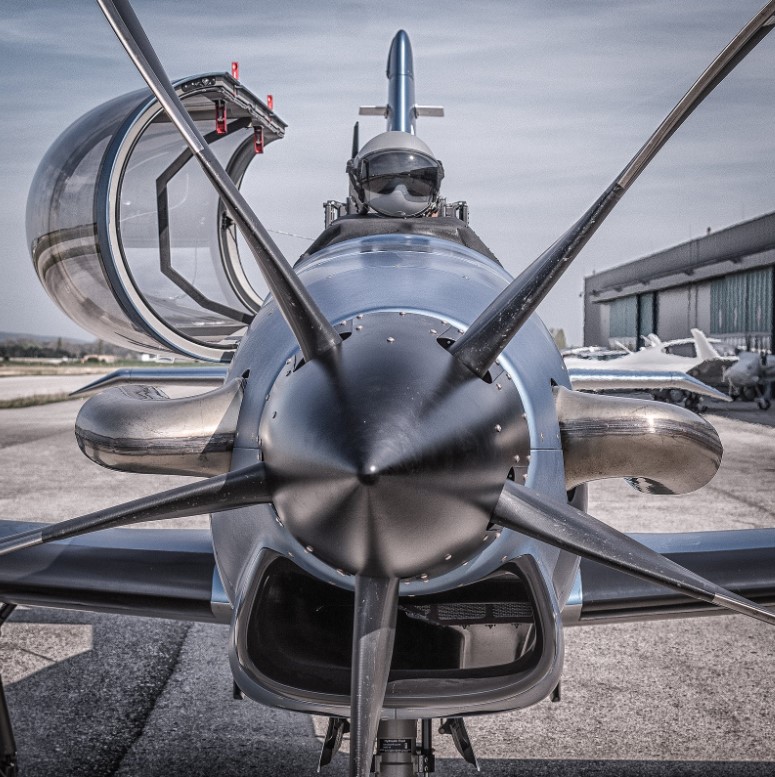 ---
➤ Safety by design
Diamond`s industry-leading safety record is the result of our commitment to protecting you with a long list of active and passive safety features.
Active safety features help to avoid accidents in the first place, the first and most important line of defense. Passive safety features are designed to minimize the probability and degree of injury, just in case the unexpected happens.
---