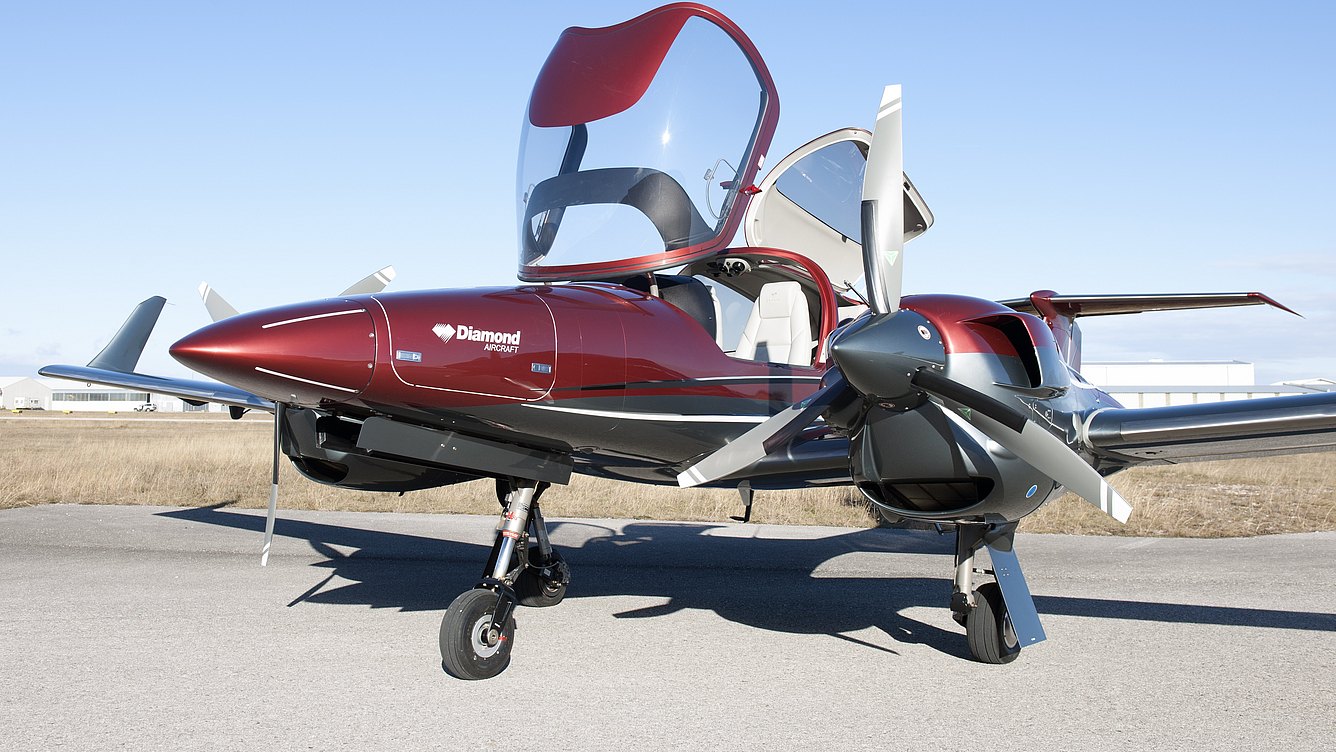 ---
The Diamond 42 is a four seat high-performance, twin-engine aircraft that is designed to provide exceptional comfort, reliability, and safety for both private and commercial pilots. With its advanced engineering, cutting-edge avionics, and state-of-the-art safety features, the Diamond 42 is a top choice for pilots who demand the very best.
Exterior:
The exterior of the Diamond DA42 is striking and aerodynamic, with sleek lines and a distinctive diamond-shaped fuselage. The aircraft is constructed using advanced composite materials, which provide strength and durability while also reducing weight. The wings feature state-of-the-art winglets, which increase aerodynamic efficiency and reduce fuel consumption. The Diamond DA42 has a wingspan of 44 feet and a length of 28 feet, making it a compact and agile aircraft that is well-suited for both short and long-range flights. Its twin-engine configuration provides redundancy, allowing it to continue flying safely even in the event of an engine failure.
Interior:
The interior of the Diamond 42 is designed to provide exceptional comfort and convenience for pilots and passengers. Its spacious cabin can accommodate up to four passengers, with ample legroom and headroom for maximum comfort. The aircraft is also equipped with advanced climate control, which ensures a comfortable temperature even during long flights. The cockpit is designed to be user-friendly and intuitive, with an ultra modern avionics system that includes a digital cockpit display, advanced navigation tools, and other cutting-edge technologies.
Advantages:
---
➤Versatility. Whether you're looking for a private aircraft for personal use or a commercial aircraft for business operations, or training aircraft the Diamond DA42 is an excellent choice.
➤It is also one of the most fuel-efficient aircraft in its class, which means lower operating costs and a reduced environmental footprint.
➤Twin-engine configuration provides redundancy and enhanced safety.
➤Advanced avionics and navigation systems, which include a full-color, high-resolution multifunction display, GPS navigation, advanced autopilot systems etc, make it easy to fly and navigate even in challenging conditions.
➤Spacious and comfortable cabin ensures a comfortable and relaxing flight experience.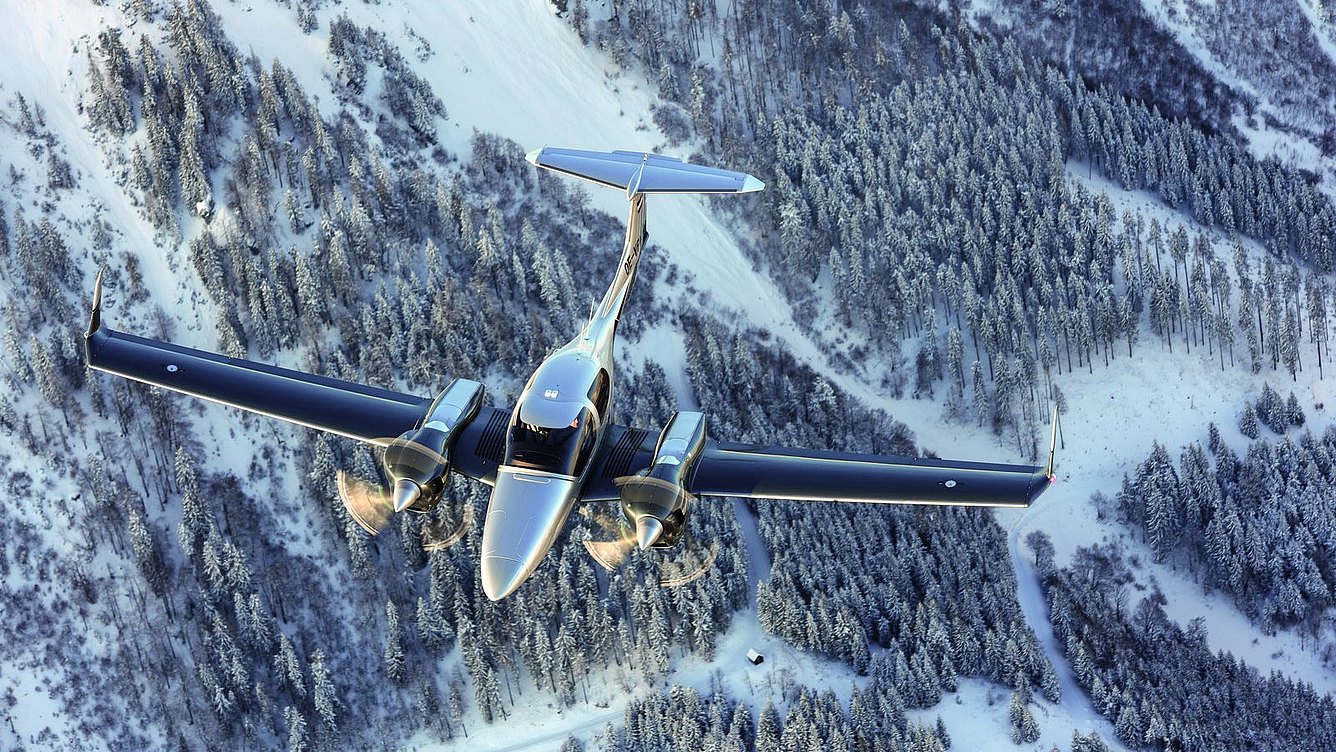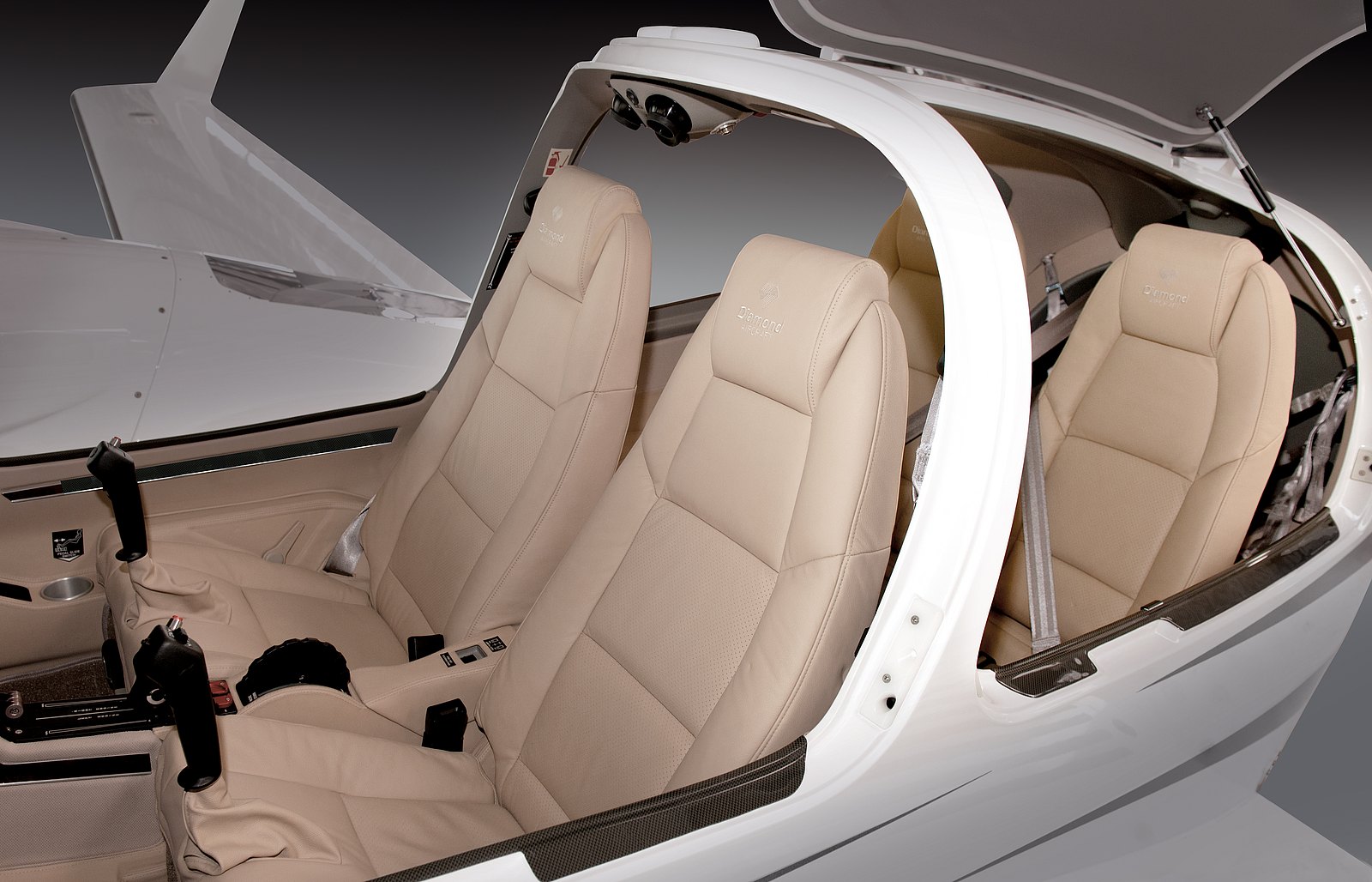 ---
Overall, the Diamond 42 is a top-performing, twin-engine aircraft that combines advanced technology, exceptional performance, and outstanding comfort to create an remarkable flying experience. Whether you're a private pilot or a commercial operator, the Diamond 42 is an excellent choice for your aviation needs.
---