Panoramic flights
Air travel is a form of travel in vehicles such as airplanes, jet aircraft, helicopters, hot air balloons, blimps, gliders, hang gliders, parachutes, or anything else that can sustain flight.
Discover Slovenia from the bird's-eye view!
Experience the beautiful panorama of Bled lake and its surroundings, take a view to wonderful lake Bohinj.
Feel the freedom of flying and admire interesting scenery beneath you. Slovenian lanscapes are real postcards.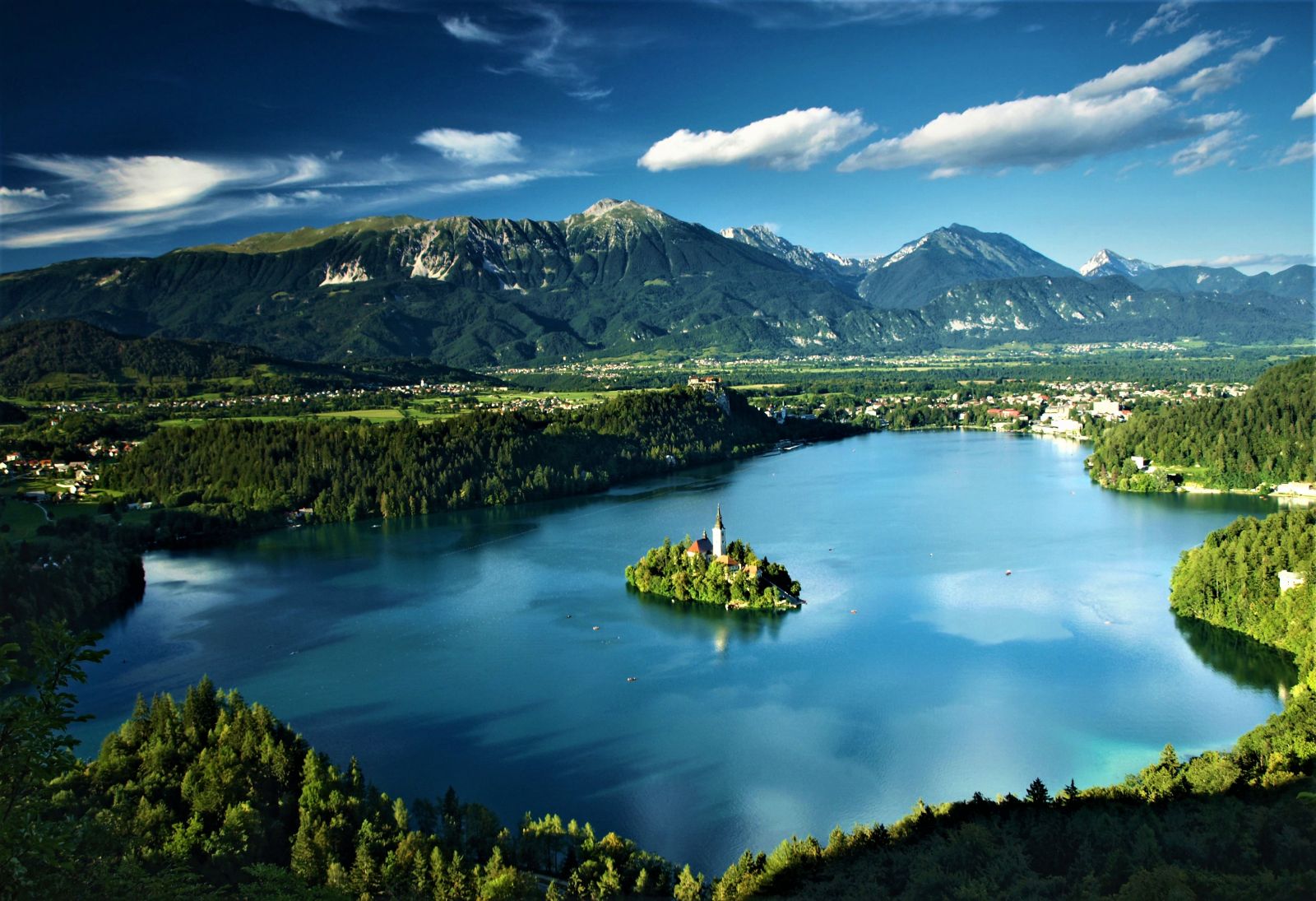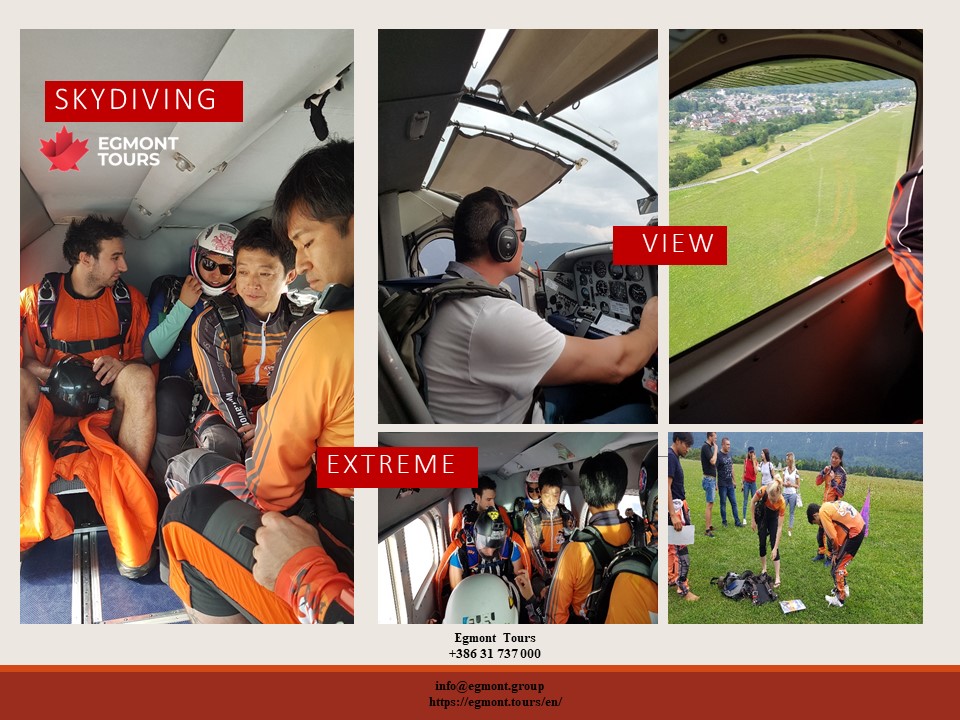 Tandem jumps – Skydiving in Bovec
We offer tandem jumps -Skydive Bovec from 4000m in the beautiful Soča Valley. The highly qualified tandem instructors will give you all the safety instructions and take you above the clouds. You will enjoy a 15-minte scenic flight and then experience a minute or longer free fall where you will reach the speed of 200 km/h. Jumping out of a plane is definitely one of the most unforgettable, awe-inspiring experiences worth putting on your bucket list.
Adrenalin - filled panoramic flight
For those who are not quite ready to jump out of a plane but would still love to get a bit of that adrenaline rush, we offer a breathtaking panoramic flight. Experience what it is like to fly in a true Bond plane, the Pilatus PC6 Porter, and head out for a 20-minute flight accompanied by a skydiving crew. You can observe our skydivers jump out of the plane. After words you will go on a vertical flight, followed by a mad dash towards the ground and a safe landing at the Bovec airport.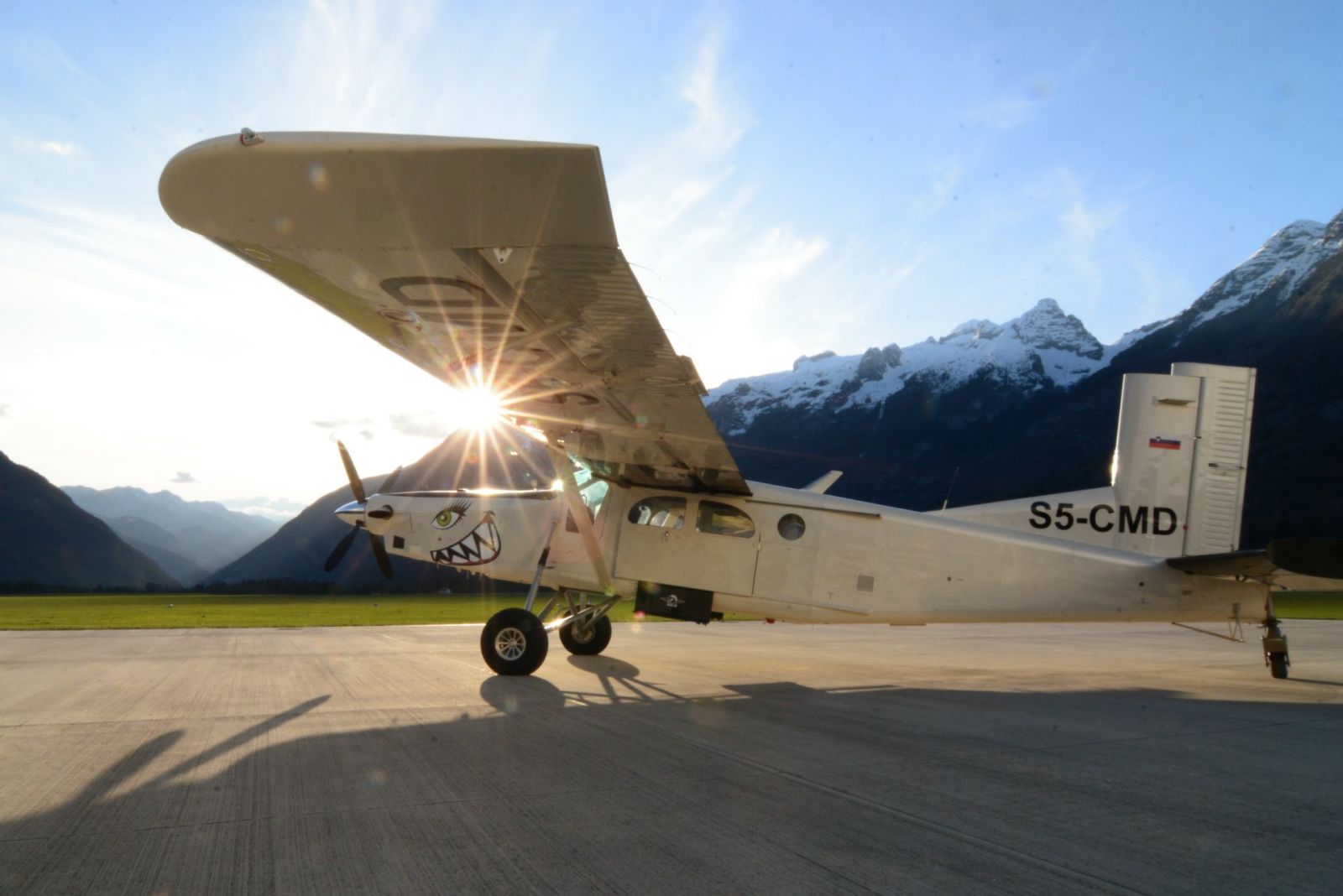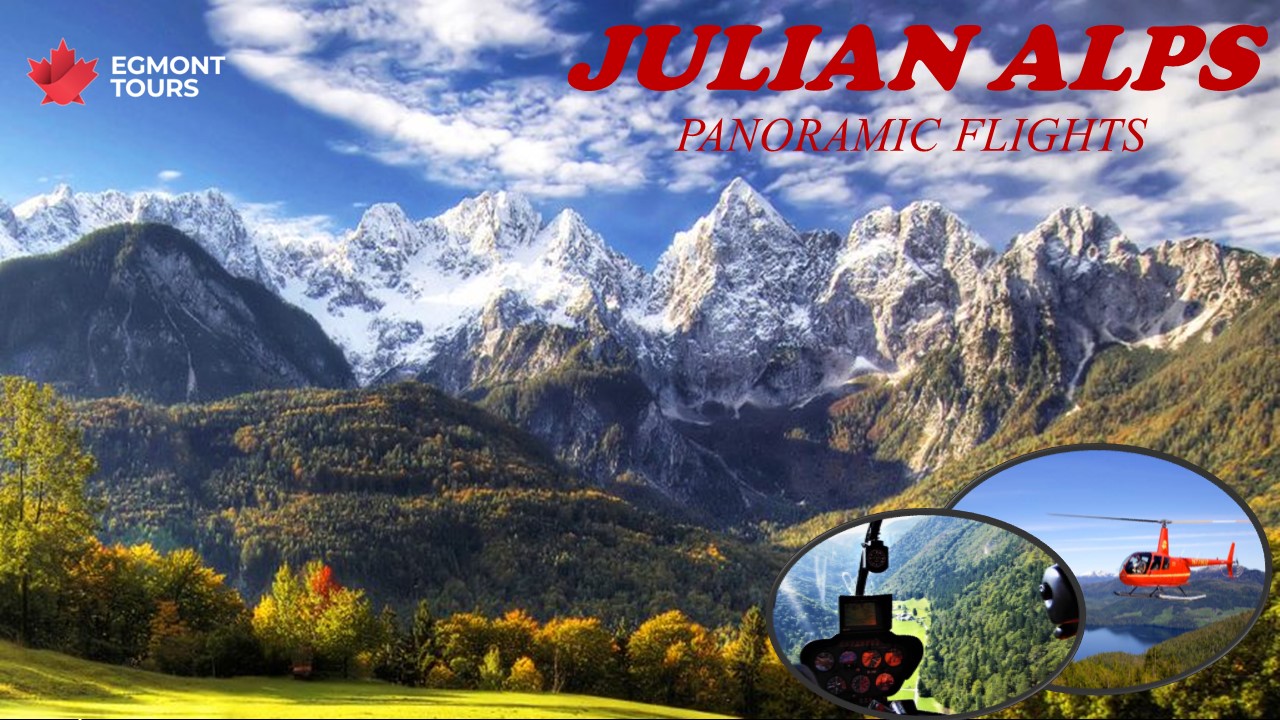 Slovenian Wonders
Admire Slovenia from the sky. Live an unforgettable moments and enjoy the most beautiful landscapes and the Slovenian Riviera. The nature in the surroundings of Bovec and the Julian Alps is wonderful from wherever we look at it; and yet, to experience the Soča valley and the peaks that surround it, from the bird's-eye view.