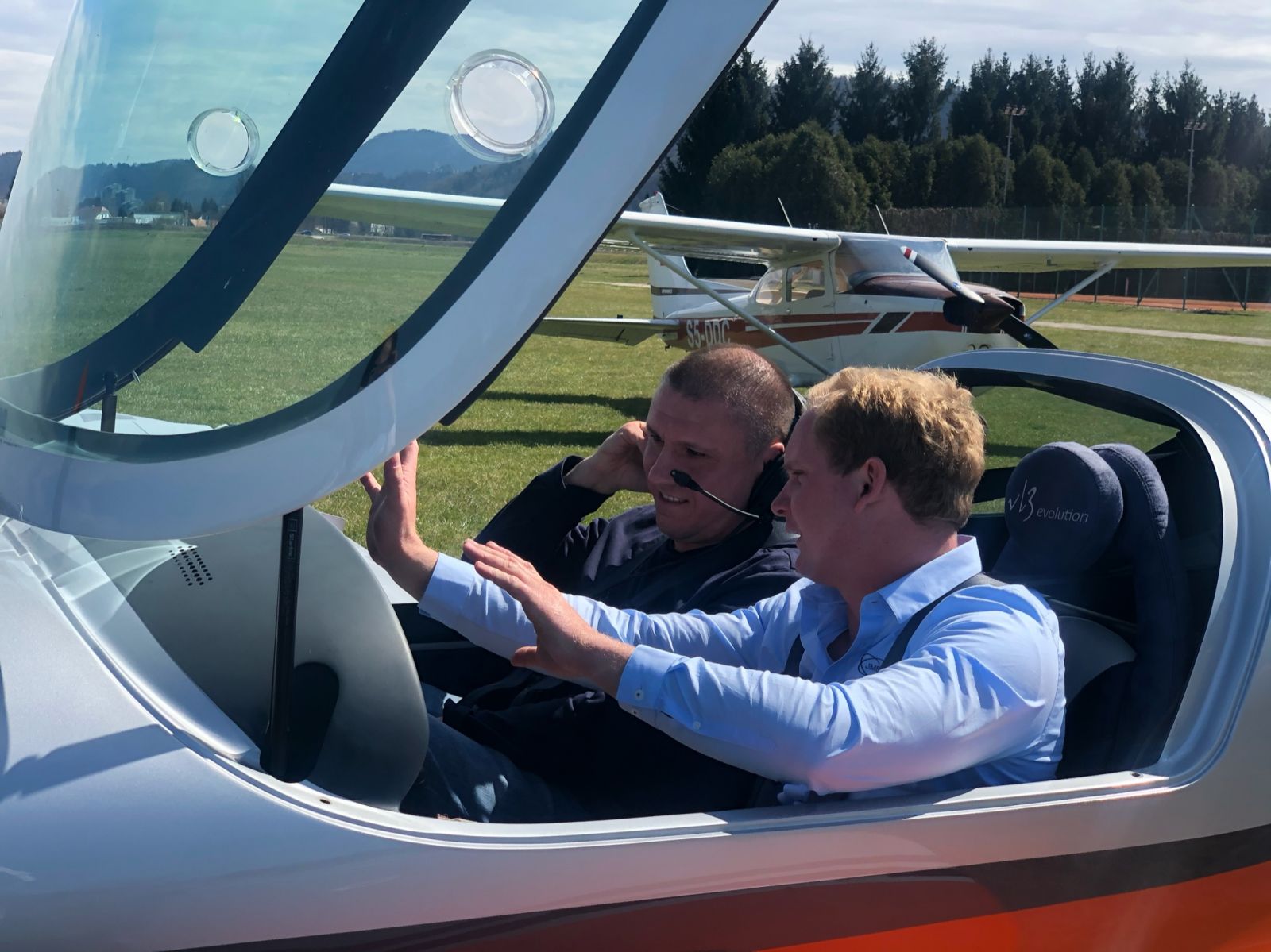 Egmont Aviation is a Slovenian company that specializes in aviation activities:
• sale and European registration of aircrafts;
Egmont Aviation is an official distributor of Diamond Aircraft (Austria) and JMB Aircraft (Czech Republic);
• pilots training at the PPL/ATPL level with the issuance of an EASA sample license;
• partner pilot training programs;
• special training course for pilots of the VL3 aircraft;
• Aviation English course (LEVEL 4);
• conversion of ICAO PPL licenses to EASA PPL;
• conversion of ICAO CPL licenses to EASA ATPL;
• investment programs in aircraft for obtaining a residence permit and citizenship in Slovenia;
• air travel in Europe;
• sale of related products in the Pilot shop.
OUR HISTORY
---
The Egmont Aviation team has 10 years of experience in the field of aircraft and helicopters pilots training, engineering and technical personnel training according to ICAO standards in Ukraine, as well as experience in aircraft supply to the markets of Ukraine, Belarus and Turkmenistan.
Realizing the imperfection of the aviation legislative system in the CIS countries and the uncompetitiveness of national licenses, we decided to expand our activities to the territory of the European Union.
EASA pilot licenses are the most popular and recognized all over the world. Pilots wishing to get a job with European airlines must be the holder of a European EASA license.
In 2015, we worked out flight crew training programs according to EASA standards, but since Ukraine is not part of the EASA member countries, it was not possible to certify the flight school. In this regard, it was decided to expand opportunities and competitive advantage and to enter the European market in 2018.
Egmont Aviation was founded in the Republic of Slovenia in 2019. This step allowed us to start developing a Partner network with the russian-speaking countries of the ICAO, which we regularly expand.
Furthermore, we have extended our endeavors into the realm of aircraft manufacturing, which has become our flagship direction. Our business now encompasses the entire sales cycle, starting from pilot training and culminating in the sale of aircraft, ranging from training models to advanced jets.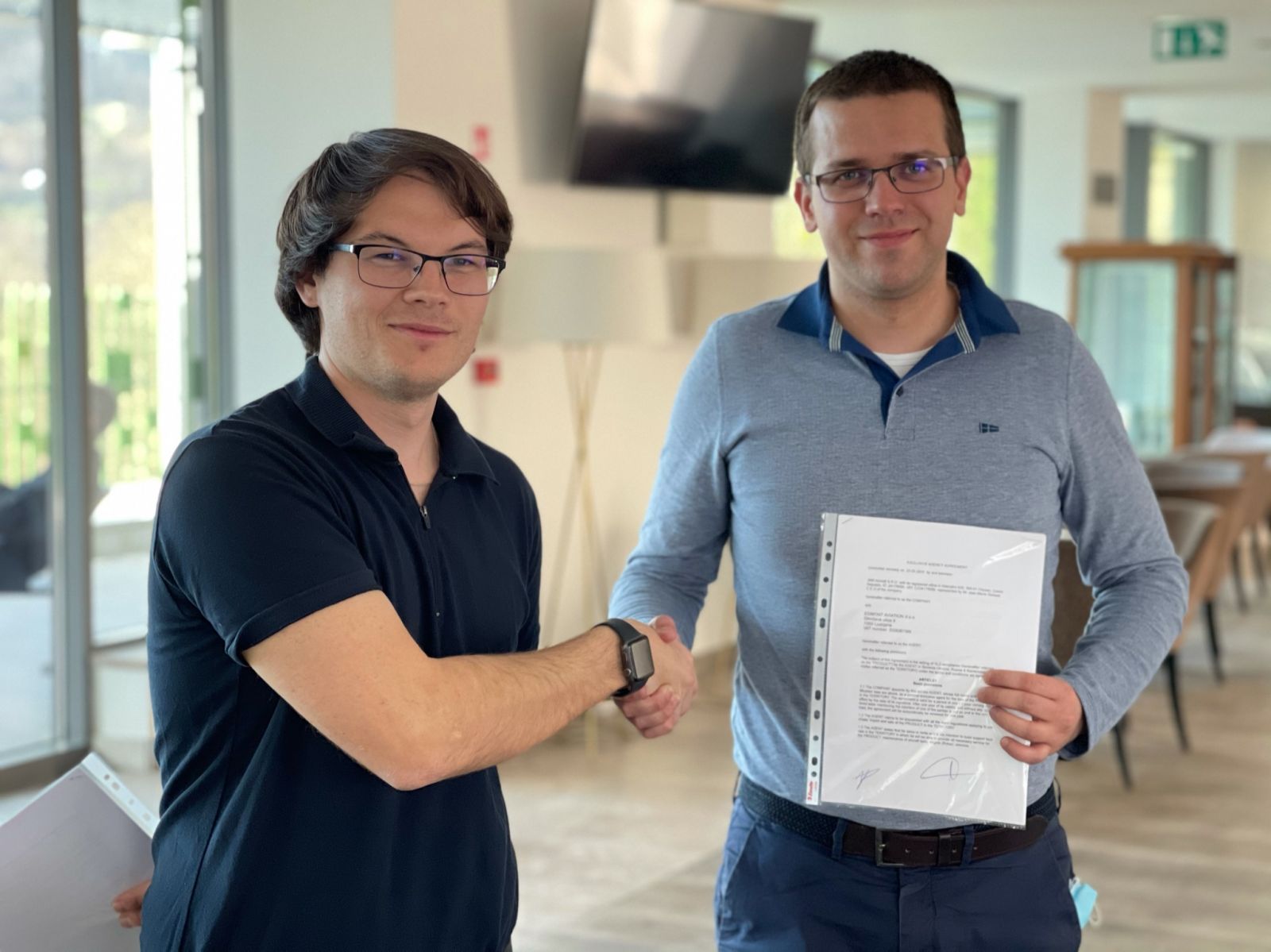 Our journey began with the Flamingo, an ultralight piston aircraft that marked our entry into the manufacturing arena. Its distinctive wing design and exceptional flight characteristics allowed us to present our first remarkable product to the market.
Our Flamingo was created as a trainer aircraft with a tandem configuration. During the initial tests, it became evident that the aircraft's wing, featuring six different profiles along its span, was exceptionally well-designed and unmatched in its category. The test results were remarkable, with the aircraft equipped with a non-retractable lending gear and a Rotax 912 engine of 100 horsepower reaching a cruising speed of 140 Kts (260 km/h) at 75% power at an altitude of 3000 feet. With the retractable lending gear and the same 100 horsepower engine, it accelerates to 165 Kts (305 km/h).
The aircraft is designed for primary training of civilian and military pilots, as well as for performing basic figures of simple, complex, and advanced aerobatics, including the "hammerhead" maneuver, with load factors of +6/-4 and a safety factor of 1.6. The use of composite materials not only enhances safety and extends the aircraft's service life but also allows reducing the cost per flight hour, which translates to potential reductions in the training expenses for qualified professional and military pilots.
The "Flamingo" aircraft is constructed entirely from carbon composite materials. It features integrated fuel tanks from the Italian company Merin, which eliminate the risk of fire during emergency situations. The aircraft is equipped with the high-speed Galaxi parachute rescue system, ensuring crew safety and the aircraft's controlled descent.
Its powerful flaps allow for a short landing distance of only 29 meters. The aircraft is user-friendly and provides warnings to inexperienced pilots before entering a stall. With its high cruising speed and spacious cabin (85 cm width), the "Flamingo" serves not only primary training purposes but also qualifies for airborne monitoring tasks.
Next important step was a decision together with partners to create a unique Prop Training aircraft. During the aircraft's design phase, we placed a paramount emphasis on the potential for swift production localization within a customer's country. Our employment of an exclusive patented assembly technology not only resulted in significant time and labor savings, but it also negated the necessity to recruit highly skilled aviation professionals.
OUR CERTIFICATES
---